According to the Australian Independent Reserve Cryptocurrency Index (IRCI) 2022, there has been a sharp decline in crypto ownership in the country. The drop has led to Australia's IRCI score dropping from 54 to 45 over the last 12 months.
The score decrease is due to a decline in ownership rates and the number of profit-making individuals. With fewer people expected to invest in the coming year, the decline also reflects a drop in confidence for the shorter term. This is a sign of the challenging year the crypto industry has had, as the price of Bitcoin and other digital currencies has fallen sharply from their peak levels of 2021.
Who's selling their Crypto in Australia?
As per the report, there is a sharp decline in crypto ownership among 18-24-year-olds.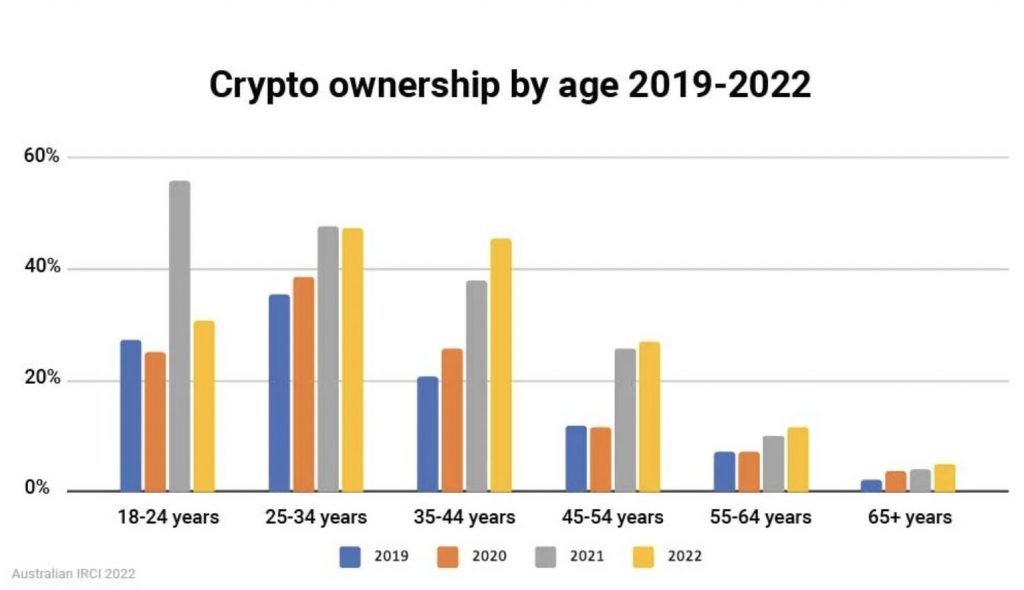 Moreover, 25.6% of Australians owned cryptocurrencies in the last 12 months, down from 28.8% in 2021.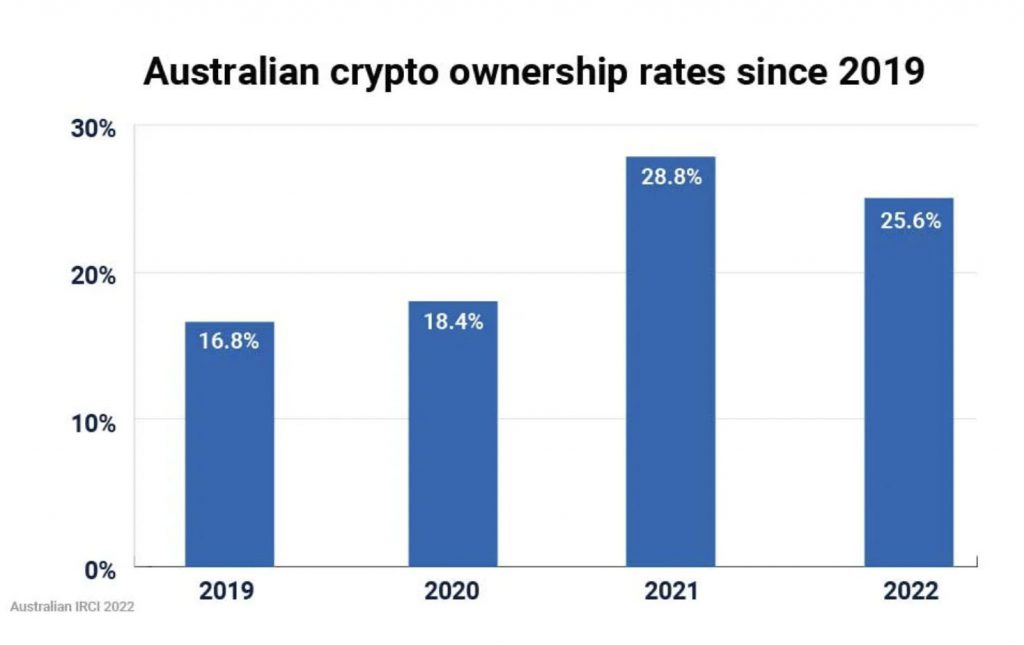 36.1% of Australians who did not invest in cryptocurrencies cited a lack of regulation and consumer safety as their reason. In 2021, this number was at 24.8%.  32% of respondents indicated they would be more likely to invest if those rules and safeguards were in place.
Is it all bad?
Long answer short, no. In fact, things could pick up very well for the Australian crypto industry. According to the ICRI report, the number of women investing in crypto grew from 20% in 2021 to 21.4%.
Also, a whopping 90% of Australians are aware of what Bitcoin (BTC) is.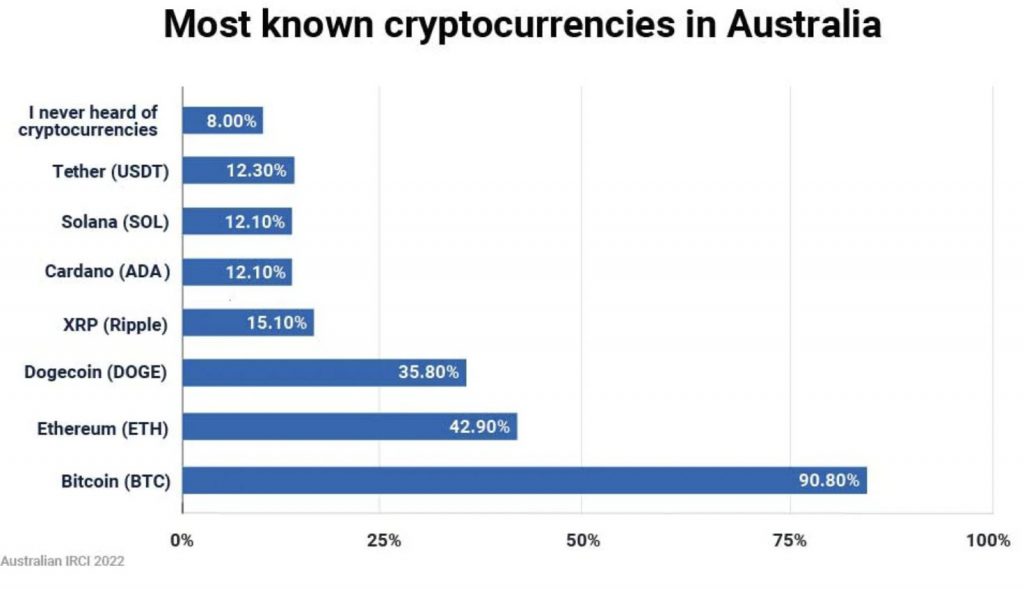 Furthermore, most people are not considering selling their holdings. 45% plan on holding for the next 12 months, while 27% plan on increasing their investments. Only 8% plan to sell their entire portfolio.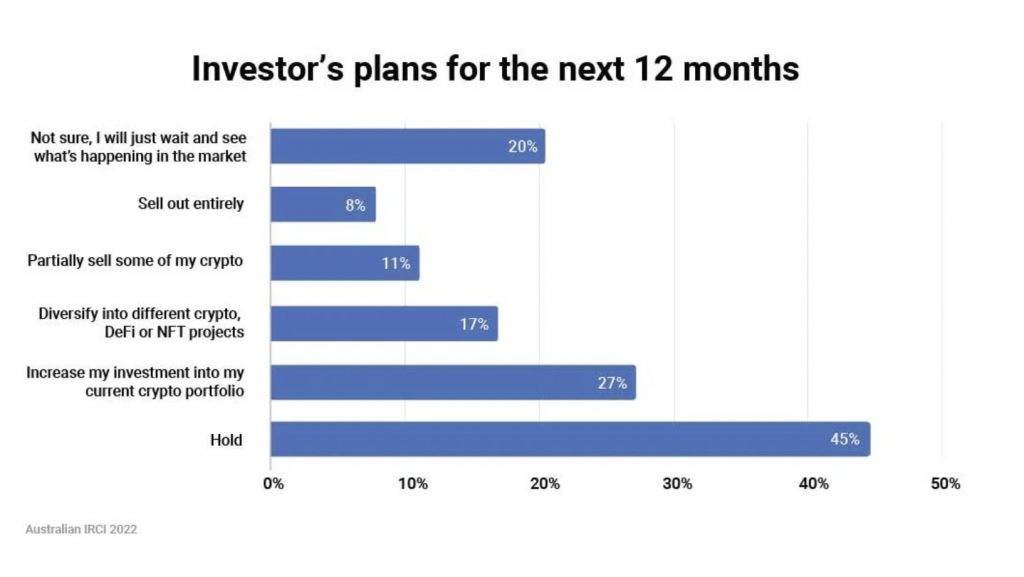 The fact that 90% are aware of crypto such as Bitcoin (BTC) and that 45% plan on hodling, shows the strong sentiment prevalent in the Australian continent.
Moreover, another report by Swyftx found that over a quarter of Australians (26%) plan to purchase crypto over the next 12 months. In the upcoming year, an estimated million Australians without crypto ownership are anticipated to enter the market. The survey found that Millennials and Gen Zers are most likely to purchase digital assets.
Additionally, with crypto prices taking a dip, there is a lot of opportunity for newcomers to enter the markets. At press time, the global cryptocurrency market cap stood at $870 billion, up by 1.7% in the last 24 hours.