The crypto industry was startled as rumors about Binance being probed by the U.S. Justice Department began surfacing. The exchange, however, poured cold water on this and released a report highlighting its fight against cybercrime. Coinbase followed suit and rolled out a new transparency report that shed light on its requests from law enforcement.
There has been a massive surge with regard to law enforcement information requests over the past year. Binance reportedly garnered 47,000 requests from these agencies. Coinbase also received these requests but were limited to 12,320. It should be noted that most of it came from the United States and was related to criminal investigations.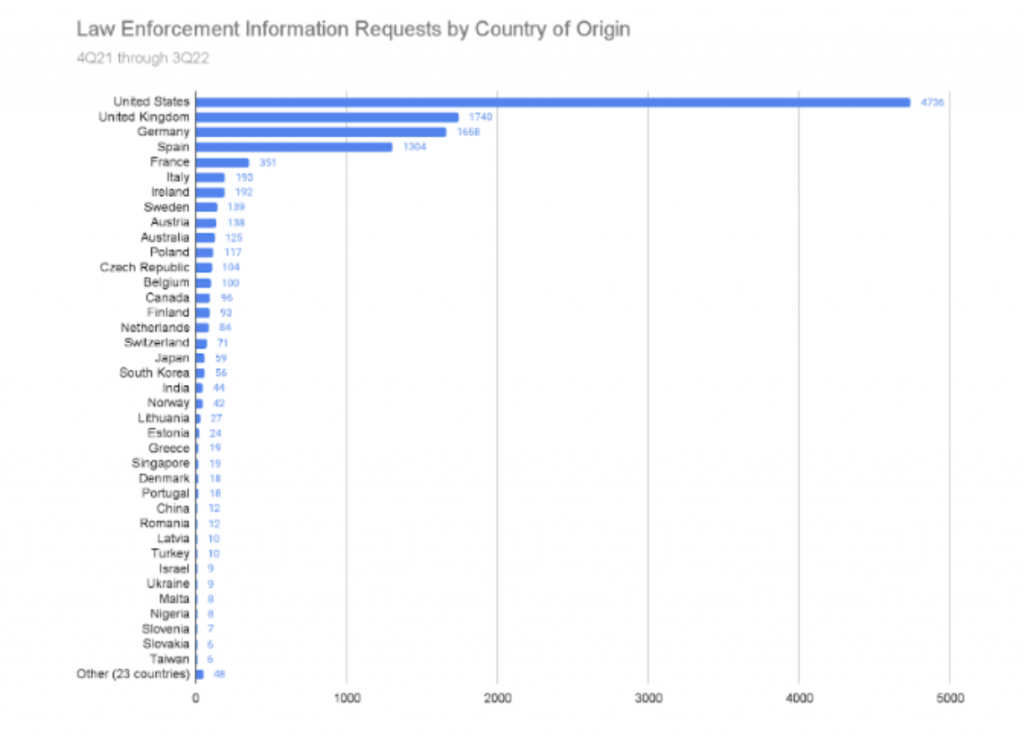 As seen in the chart, the United States accounted for 47 percent of these requests. It should be noted 80 percent of law enforcement pleas were from the U.S., U.K. Germany as well as Spain.
Regulators in Spain seemed to have had a lot of doubts. As the number of requests from the country to Coinbase grew by 940 percent over the last year. It should be noted that about 7 percent of adults in Spain had invested in crypto.
Along with Spain, five other counties had doubled their inquiries since last year.
But what kind of information is Coinbase sharing?
A whopping 95.3 percent of the information that these agencies were seeking was related to crime a dainty 4.7 percent was civil or administrative.
While the crypto community was sure to grow wary about the kind of information that was being shared, the exchange wrote,
"In every instance, we carefully review law enforcement and agency requests before providing data to ensure we are honoring our customers' rights over their personal information. Depending on the nature and scope of the request, Coinbase may produce certain customer information, such as name, recent login/logout IP address, and payment information."