Dogecoin and Elon Musk have a long history together. So every positive news regarding Elon Musk and Twitter gives a boost of adrenaline to DOGE's price. As Watcher.Guru reported earlier, Twitter has begun applying for regulatory licenses to enter the payment business in the US.
The acquisition of Twitter by Elon Musk has been creating headlines in 2022, as the $44 billion acquisition had been dragging on for various reasons. The latest news that surfaced also means that Twitter is diversifying itself to add a new revenue source.
Read more: ChatGPT: Can it Pave the Way for a Crypto ETF Creation?
Elon Musk has been forever an avid supporter of Dogecoin. He has frequently shown support for the meme coin, and his positive tweets about DOGE also caused a short-lived hike in DOGE's price. Musk's acquisition of Twitter also had a great impact on its price, which soared by over 100% in anticipation of its incorporation into Twitter. Now, post the new announcement, Dogecoin surged in value.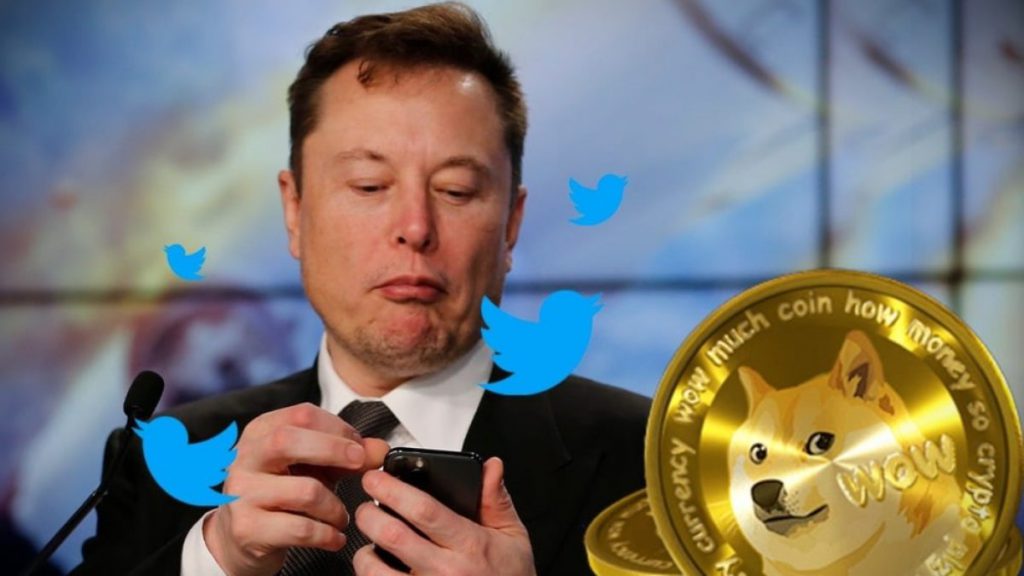 Dogecoin price spikes over 7%
Following the announcement, the price of DOGE increased by more than 7%, reaching $0.09184. The surge was shortlived as the price dropped back, and the meme coin is trading at $0.08868 at press time. There is also a notable spike in the 24-hour trading volume, up 79% to over $723 million.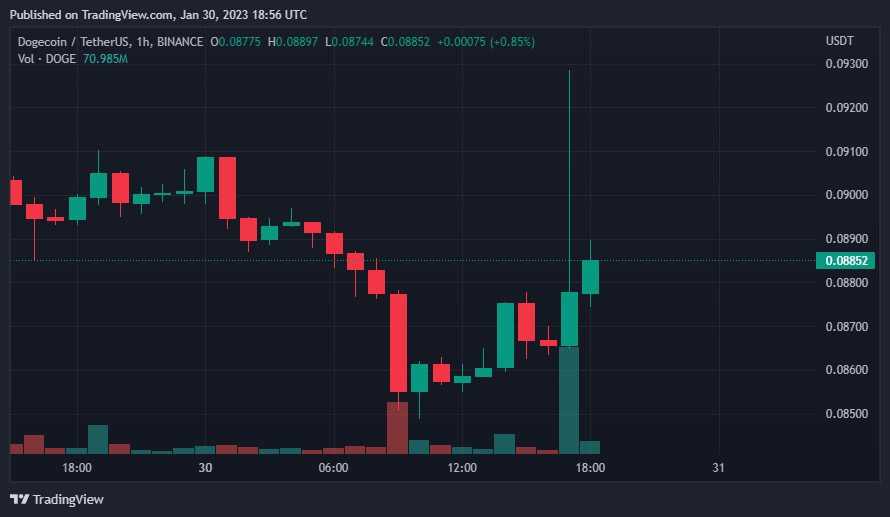 Dogecoin has been putting on a decent show for the past 30 days. DOGE is up by 26.2% in the last 30 days. However, the incorporation of DOGE into Twitter was expected to push the price above its all-time high of $0.7376 on May 8, 2021. Nevertheless, the Dogecoin community is still awaiting that day.
Read more: Here's Why Shiba Inu Burn Rate Soared by 4500%