With two weeks to go until Christmas, the countdown is officially on! Check out these top crypto goodies that any self-respecting crypto HODLer wants to find in their stocking.
---
1. Cryptotag Zeus – Starter Kit
What do you get for the crypto HODLer who has everything this Christmas? The chance to engrave his (or her) 24-seed back up phrases on to high-grade titanium metal plates, of course.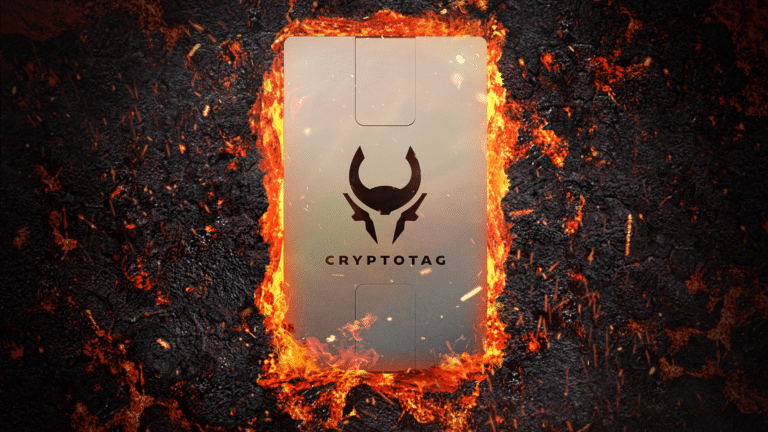 You could argue that paper works equally well for jotting down a recovery phrase. But in the event of a house fire or similar catastrophe, your Cryptotag Zeus Starter Kit won't let you down. The plates are resistant to heats of up to 1,670 degrees centigrade/3050 Fahrenheit–and they're even bullet-proof.
Dot-punching your phrases onto Titanium plates is also a surprisingly satisfying feeling. It's probably something that every crypto HODLer should try at some point.
With a €99.00 price tag, the Cryptotag Zeus Starter Kit may seem a little steep, but you can't put a price on piece of mind.
One look at the bling on this thing and the attention to detail in the package and you'll be instantly sold. Plus, they currently have a Christmas promo with no delivery charge on two or more items and free name engraving as well.
Note, this product is only compatible with Ledger and Trezor. So make sure your loved one actually has one of these hardware crypto wallets before buying this.
Get it here.
2. Gray Trezor Corazon Crypto Wallet
Speaking of bling, next up on any crypto user's Christmas wishlist has to be the (pricey) but stunningly beautiful GRAY Trezor Corazon. If you're feeling generous and want to gift your loved one something unique, the Corazon is a self-claimed "daring experiment in mechanical and technological artistry."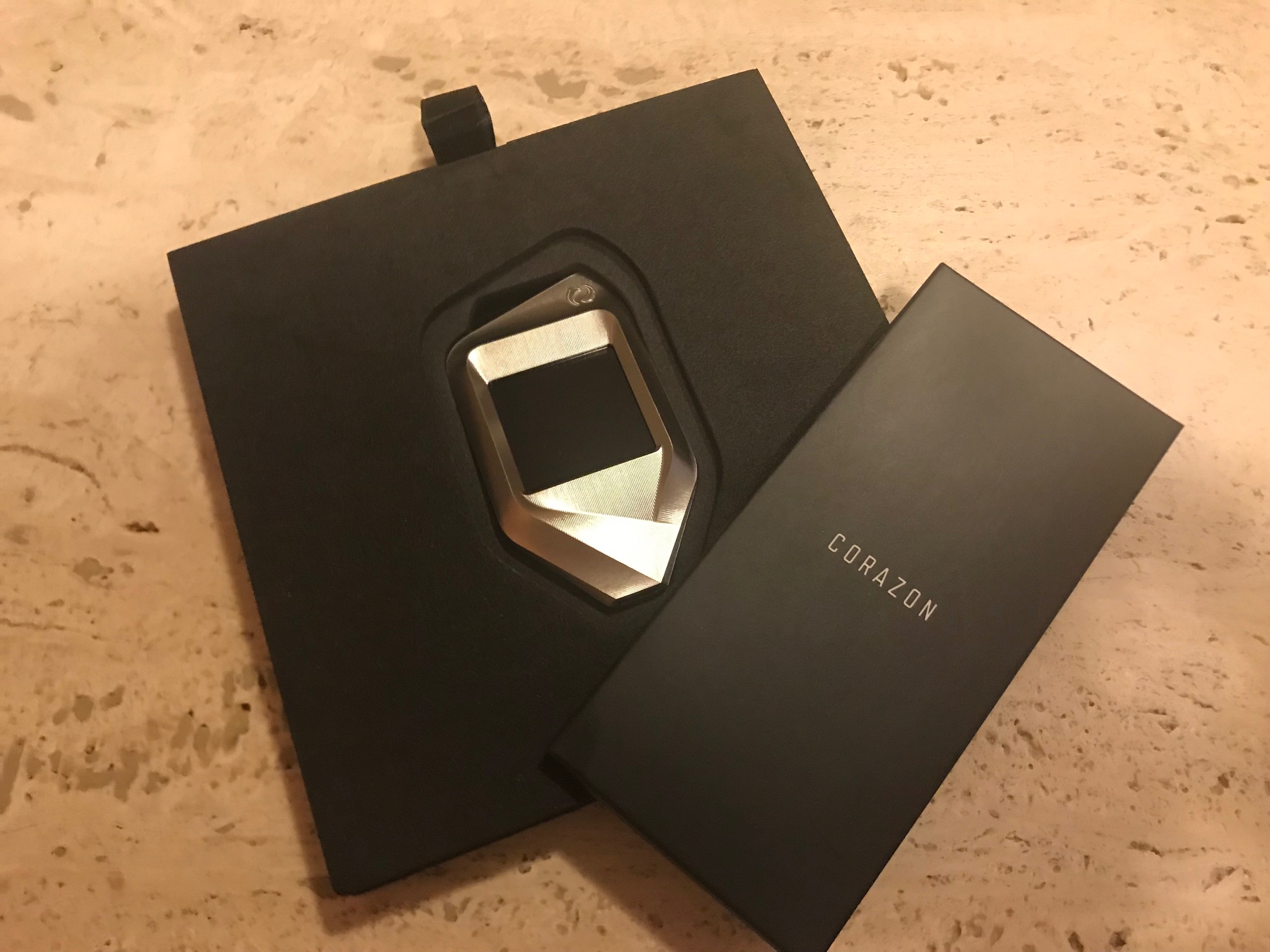 Without doubt, the GRAY Trezor Corazon is the Rolex of cryptocurrency hardware bitcoin wallets. Weighty yet elegant, eye-catching yet understated, this hardware crypto wallet oozes style and power. Complete with a chunky USB cord over a meter long, the Corazon will make your loved one's heartbeat faster.
So will the price tag. It comes in three models starting at €636 and all the way up to €1,365 if you want a limited-edition gold one.
Is that too much to pay for a Trezor wrapped in aerospace grade titanium? Depends on how much BTC you're hodling. These things are pretty resistant.
Unlike a regular hardware wallet, you could drop the GRAY Trezor Corazon from the Burj Khalifa without it enduring so much as a scratch. And… it's Christmas after all.
Get it here.
3. Physical Bitcoin
If armoured Trezors and titanium backup plates weren't superfluous enough for you, how about a physical bitcoin? If it's ultimate luxury you seek, Denarium has a range of bitcoins made from solid gold.
They also serve as a means of storing BTC in its digital form inside them with a tamper-resistant hologram. So you get two sides of the coin (groan) in one: luxury and functionality.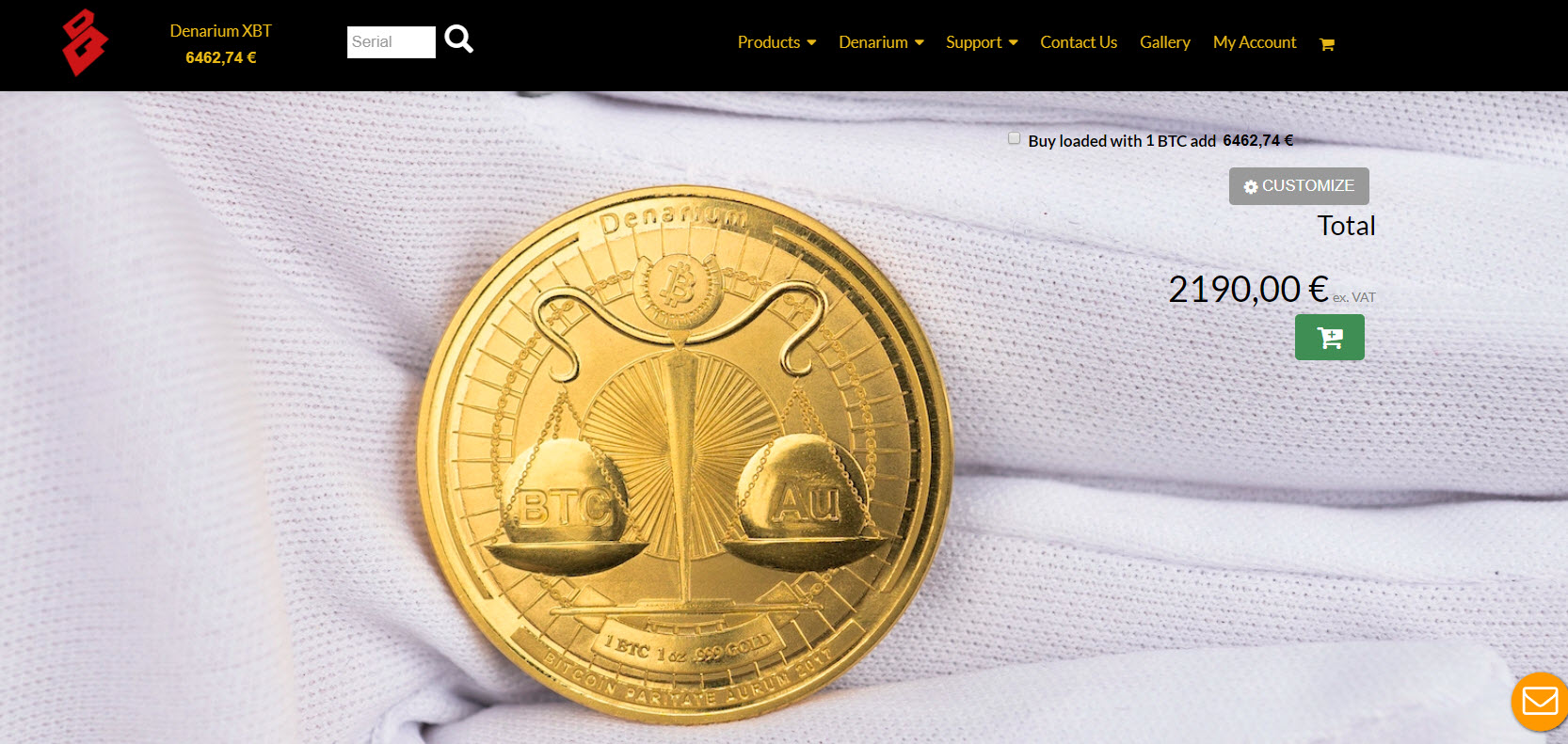 The price for the one-ounce 1BTC solid gold version is an eye-watering €2,190.00 and you can choose to load the coin up with BTC as well. A half-ounce coin will only set you back €850.
Don't love your loved one that much? You can always go for the gold-plated selection starting at €13.90, or scoop up some plastic physical bitcoins from Amazon, Etsy or eBay, with prices starting at just over $1.
Get it here.
4. Bitcoin Socks
If the only crypto person you know is some random cousin you haven't seen for years and you don't want to splash your stash, why not get some bitcoin socks?
You were always going to buy someone socks at Christmas, anyway, so why not make them complete with the ₿ symbol? It's a great conversation starter and they'll only set you back between $10-15.
In fact, just last month at a conference in Madrid, Caixa Bank Director Lander Rubio gave a fascinating talk about the profitability of staking crypto.
When he asked if there were any questions at the end, the only thing the audience wanted to know was where he got his bitcoin socks from.
Get a pair here.
5. Rechargeable Flameless Bitcoin Electronic USB Lighter
For the crypto hodler who smokes (or prefers to burn his paper back up seed with a lighter rather than matches), how about a rechargeable BTC lighter?
This version by Life Changing Products comes in durable zinc alloy material in both silver or gold with a starting price of just $24. It also has a handy USB cable, so you can recharge it easily and it won't run out like a regular lighter.
Get it here
Of course, there are plenty of other gifts you could go for, from hideous jumpers to chocolate crypto coins, BTC soaps, and hoodies. Whatever you do, you'd better start quick, there are less than two weeks to go!
What do you think of our top 5 list? Add your thoughts below!

---
Images via Shutterstoc, Bitcoin Socks, Life Changing Products lighter
The post Top 5 Crypto Christmas Presents for 2019  appeared first on Bitcoinist.com.